Management Team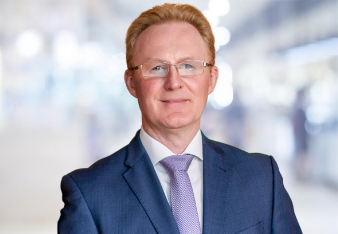 Frank O'Connor
Chief Executive
Frank O'Connor was appointed Chief Executive of the NTMA in July 2022. He is the former Director of Funding and Debt Management at the Agency. Prior to joining the NTMA, Frank's roles included Head of Treasury (2010-2012) at the National Asset Management Agency; a variety of Senior roles within AIB including the Head of Trading in AIB's Primary Dealer Bond Unit (late 1990s); and Head of Wholesale Treasury (2004-2010) at Bank Zachodni WBK in Warsaw, Poland (now Santander).
Frank holds an MSc in Investment and Treasury from Dublin City University and a BSc in Management from Trinity College Dublin. He is a Fellow of the Association of Chartered Certified Accountants (FCCA) and a graduate of the Institute of Bankers in Ireland (MIB Grad).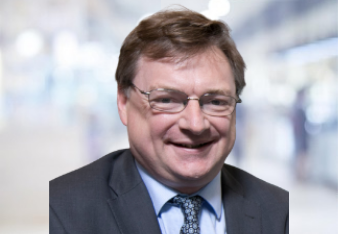 Nick Ashmore
Director, Ireland Strategic Investment Fund
From 2015 to 2021 Nick Ashmore served as Chief Executive of the Strategic Banking Corporation of Ireland (SBCI), Ireland's promotional financial institution focused on the SME market, which provides finance through front line bank and non-bank lending institutions. Before taking up this role in December 2014 he served as Project Director during the setup of the SBCI. He originally joined the NTMA as part of the team managing the National Pensions Reserve Fund (NPRF) in 2006, where he served as Head of Private Equity and Infrastructure before becoming Deputy Director in 2011. Before joining the NTMA Nick was an Investment Manager with Greenaap Consultants Limited, a private family office. He trained as a Chartered Accountant with Grant Thornton in Glasgow and Edinburgh and is a graduate of the University of Aberdeen in Accountancy and UCC with a MSc in Management Practice. He is also a member of the Scottish Institute of Chartered Accountants.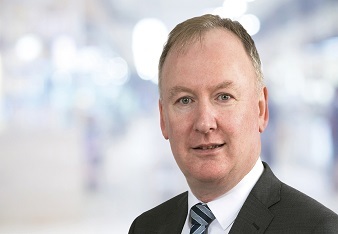 Ian Black
Chief Financial and Operating Officer
Ian Black joined the NTMA in 2013 as Director of Finance, Technology and Risk. Prior to joining the NTMA, he was an Executive Director (CFO/COO) of KBC Bank Ireland with responsibility for Finance, Operations & IT, and Treasury and Asset/Liability Management. He has worked in the financial services industry since 1988. He is a Chartered Accountant, a member of the UK Association of Corporate Treasurers and a member of the Irish Tax Institute. He holds an MBA from Dublin City University.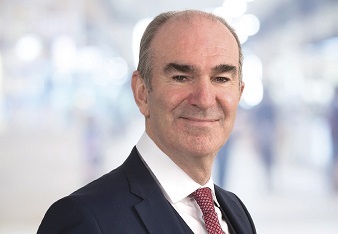 Ciarán Breen
Director, State Claims Agency
Ciarán Breen was appointed Director of the State Claims Agency (SCA) in 2007. He joined the NTMA in 2001 when he was appointed Head of Claims at the SCA. Prior to joining the NTMA, he held the position of Managing Director of a leading nationwide firm of insurance liability adjusters. He is a graduate of Maynooth College and the Honorable Society of King's Inns.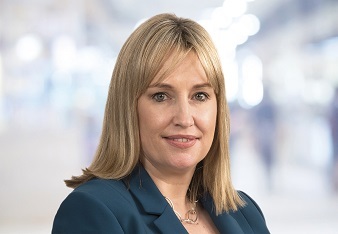 Sinead Brennan
Chief People Officer
Sinead Brennan joined the NTMA in March 2014. Prior to joining the NTMA, she was Head of Human Resources with KBC Bank Ireland and previously HR Director with BDO Ireland. Sinead has also worked in HR roles in the software sector and in HR consultancy services. She holds a PhD from Dublin City University and is a member of the Chartered Institute of Personnel and Development.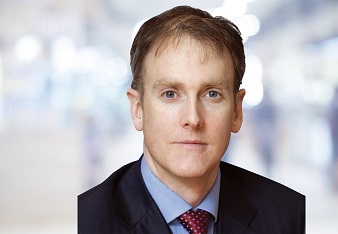 Des Carville
Head of Banking (on secondment to Department of Finance)
Des Carville joined the NTMA in November 2013 as Head of Banking. He is on secondment to the Department of Finance, where he is Head of the Shareholding and Financial Advisory Division. Prior to joining the NTMA he worked for Davy Corporate Finance from 1998, becoming a director in 2001, and was involved in a wide range of public and private company transactions. He is a member of Chartered Accountants Ireland (FCA), having trained with KPMG from 1994 to 1998, and is a Certified Bank Director with the Institute of Banking. He holds a BSc (Mgmt) from TCD. He is a director of the European Investment Bank.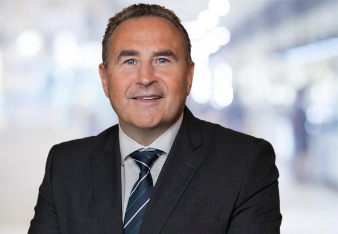 Dave McEvoy
Director, Funding and Debt Management
Dave McEvoy was appointed Director of Funding and Debt Management at the NTMA in July 2022. The unit is responsible for borrowing on behalf of the Irish Government and managing the National Debt to ensure liquidity for the Exchequer and to minimise the interest burden over the medium term.
He joined the NTMA in 2010, initially working in NAMA, where his roles included Head of Treasury. In 2014, he joined the NTMA Funding and Debt Management unit as a Deputy Director.
Prior to joining the NTMA he worked for over 20 years in a variety of senior roles within AIB Capital Markets, including the Head of the Euro Fixed Income Desk and Head of the Traded Credit Desk. He holds a BSc (Mgmt) from Trinity College Dublin and a MSc in Investment & Treasury from Dublin City University.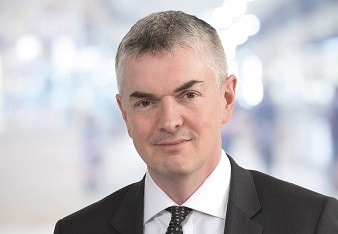 Andrew O'Flanagan
Director, National Development Finance Agency and NewERA
Andrew O'Flanagan joined the NTMA in 2011 and as Chief Legal Officer worked across all of the NTMA's mandates. Prior to joining the NTMA, he was Group Head of Legal at ESB and Chief Legal Officer of Ervia. He previously worked in New York and London for seven years as a corporate lawyer with the Wall Street law firm Davis Polk & Wardwell, which included a secondment to the international investment bank Morgan Stanley. He is a non-executive director of Home Building Finance Ireland. Andrew is a graduate of NUI Galway and Yale Law School (where he was a John F. Kennedy Scholar).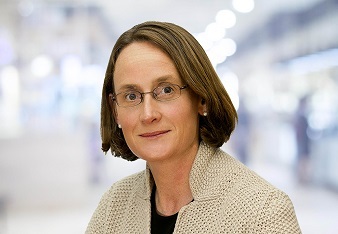 Susan O'Halloran
Chief Legal Officer
Susan was appointed Chief Legal Officer of the NTMA in July 2019. She joined the NTMA in 2012 and served as Head of the NTMA's Legal Unit before her appointment as Chief Legal Officer. Prior to joining the NTMA, she was a Corporate Partner for 10 years with the Irish law firm McCann FitzGerald, where she also trained and worked following qualification as a solicitor. Susan is a graduate of University College Cork and UCD Michael Smurfit Graduate Business School.