Irish Sovereign Green Bond Documents
Irish Sovereign Green Bond Documents
An ISGB is designed to provide investors with the financial features of a standard Irish Government Bond combined with sovereign Green Bond market practices. Size and liquidity of ISGBs are expected to be equivalent to issues of standard Irish Government Bonds. ISGBs are designed to be aligned to the Green Bond Principles, 2018 version[1]("GBP") published by the International Capital Market Association ("ICMA").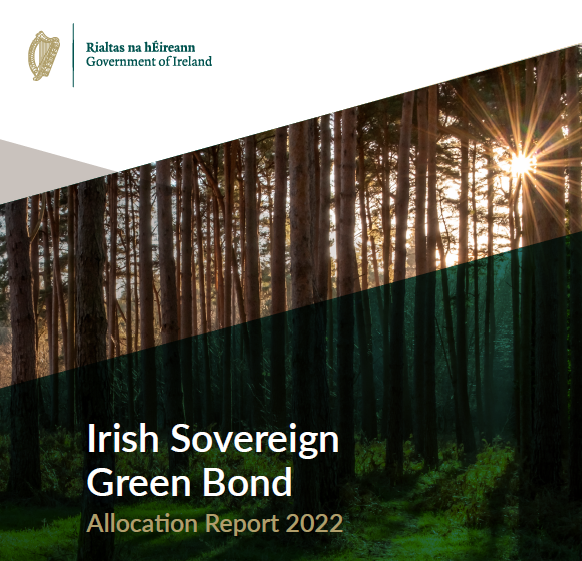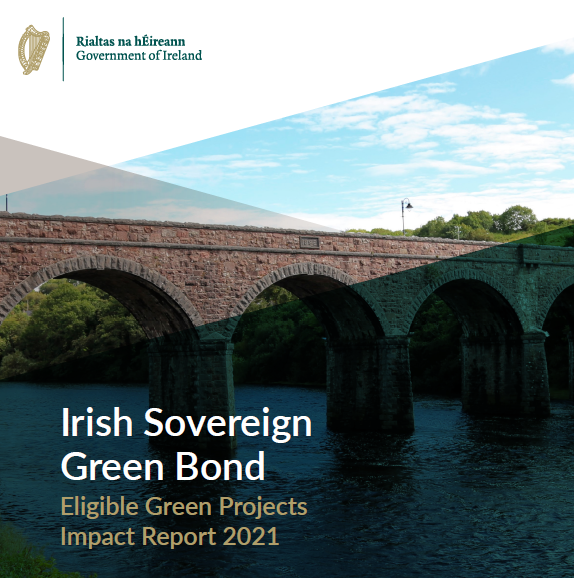 ISGB Framework
More detail on ISGBs can be found in the ISGB Framework Document approved by Government Decision on 19 July 2018 here.
Download
ISGB Second Party Opinion
A second-party opinion on the ISGB Framework from Sustainalytics dated [31/08/18] is also available here.
Download